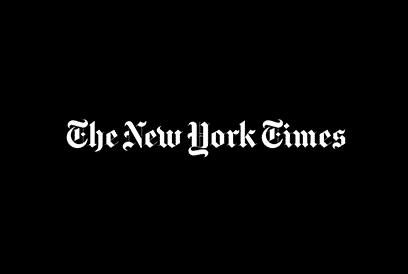 GURU: Jacob Arabo; Quarry of Choice for Rappers' Rocks
AY-Z'S latest release, "Girls' Best Friend," is an unusual love song: an ode not to a woman, but to the rapper's diamonds. In the video, he dazzles the camera with his collection of ice-blue bracelets, pendants and pinky rings. "I took you outta Jacob's in clusters/ Busters, they wanted to rush us/ Love the way you sparkle when the sun touch ya," he raps.
For those not in the know, Jacob — Jacob Arabo, to be precise — is the Harry Winston of the hip-hop world, the jeweler who gives most of today's leading rappers their shine. His name has popped up in the lyrics of Mase, Foxy Brown and Busta Rhymes. A 34-year-old immigrant from Tashkent, Uzbekistan, Mr. Arabo now sips Champagne regularly with famed Hamptons party-givers like Sean (Puffy) Combs and Russell Simmons and flies out to Las Vegas with Jay-Z and Damon Dash to sit in the good seats at heavyweight championship fights.
His customized platinum and diamond creations gleam on album covers like Slick Rick's "Art of Storytelling" and in the posters for "Forever," Puff Daddy's latest album, which hits stores on Aug. 24. "I love Jacob's jewelry," Mr. Combs said. "All his work is original." But Mr. Arabo doesn't just design jewelry for glitzy photo shoots. He does romantic pieces, as well. Last month when Pepa, of Salt-n-Pepa, married Treach, of Naughty by Nature, the rap superstars came to Mr. Arabo for matching diamond-and-platinum wedding rings (her rock was 12 carats, his 6.)
"Jacob is the only one in the diamond district that really caters to the style that rappers and urban minorities are digging now," said Slick Rick, the British-born rapper, who recently taped an episode of Black Entertainment Television's "Rap City" inside Mr. Arabo's store.
And what exactly is that style? Slick Rick laughed before answering, "Slightly gaudy." Understatement is not, after all, a hallmark of rap style. "That platinum crucifix has 50 carats in diamonds," Mr. Arabo said, gesturing to Mr. Combs on his "Forever" poster, which hangs prominently on the store's wall. The bracelet has 170 carats.
"I made a lot of custom work for P-Diddy," Mr. Arabo said, using a variation of the artist's name reserved for close friends (and his jeweler).
Mr. Arabo then reached across his desk to one of his works-in-progress. "I'm making this ring right now for Wyclef Jean," he said, holding out a platinum pinky ring the size of a dreidel. "The center stone is a 13.84-carat princess-cut diamond, and then there's another 10 carats of diamonds all the way around." While he would not disclose how much the ring cost, some of his clients are less tight-lipped about price tags. "Hundred-thou for the bracelet," Jay-Z rapped in his hit "Money Ain't a Thing."
Mr. Arabo's store, Diamond Quasar, is a surprisingly modest counter nestled inside the Kaplan Diamond Exchange on the Avenue of the Americas and 47th Street. Asked how he feels about the anti-Semitism that flares up occasionally in rap lyrics, Mr. Arabo, who is Jewish, said: "What, are you kidding me? They all say, 'Jacob, I want to marry a Jewish girl.' "
Pasted along the walls are snapshots of Mr. Arabo posing with Jay-Z, Ed Lover, Method Man, Busta Rhymes and other rap luminaries, as well as with athletes like the heavyweight boxer Shannon Briggs and Stephon Marbury, the New Jersey Nets guard, and pop stars like Jennifer Lopez, N-Sync and the Backstreet Boys. Alongside the glittering photos is a small Hebrew prayer with a menorah on the wall, and a photo of Mr. Arabo with Angela, his wife and business partner.
With his jet-black hair slicked back in waves, Mr. Arabo has the swarthy good looks and brusque manner of a 47th Street diamond dealer as played by Robert De Niro. Sitting at his desk, leafing through invoices, he barks gruffly in Russian peppered with hip-hop slang. But when the stars show up his tone turns buttery. He lit up last Wednesday afternoon when Missy (Misdemeanor) Elliott, dropped in unexpectedly looking for something special to wear to the Source magazine awards and a "Tonight" show appearance. Mr. Arabo had the perfect ring in mind. "It's a 20-carat canary diamond," he told her.
"It's a house payment," Ms. Elliott said, laughing. "I'm going to need a lot of security when I wear that."
Ms. Elliott explained one of the reasons for Mr. Arabo's popularity with the hip-hop crowd. "A lot of people don't let you exchange jewelry, but Jacob got the jewelry on the spot that you can get right then and there. He's always willing to exchange, and that's why I'm a loyal customer."
Mr. Arabo nodded. "When they come back with their old piece of jewelry that I sold them and say they paid $50,000 for it," he said, "I'll take it back in trade, as long as they upgrade."
Foxy Brown, the nom-de-rap of Inga Marchand, another of Mr. Arabo's frequent customers, said she liked the way Mr. Arabo brought her own jewelry ideas to life. "I design my stuff for him to make, and other jewelers don't do that," she said. "He made me my mother's Christmas gift, a platinum broken heart with diamonds. She keeps one half and I keep one half."
Damon Dash, Jay-Z's business partner and the chief executive of Roc-a-Fella Records, said Mr. Arabo was shrewd enough to know that rap egos require one-of-a-kind merchandise. "We used to go to this other jeweler, and he started duplicating our designs," he said. "If Jay or myself had spent a lot of money on a ring or a particular bracelet or chain, we would soon see somebody else with the same thing on. When we found Jacob, he promised us he wouldn't duplicate anything he made for us."
After emigrating from the Soviet Union, Mr. Arabo came to New York in 1979 and began working in the diamond district when he was 16. His first contact with the rap industry came 10 years ago, when Biz Markee walked into his store. Other hip-hop clients like the late Notorious B.I.G. followed suit. Mr. Arabo's rise has coincided with the rap world's current rage for platinum. Gold chains were once a staple of hip-hop style, but for today's rappers any jewelry with a yellow gleam is as played out as a pair of two-year-old Nikes. (For recording artists there's some symbolism in the distinction of precious metals: in music business parlance, "going platinum" means selling a million albums or more, while gold status indicates sales of 500,000.)
"For years I had been selling fine engagement rings in platinum settings," Mr. Arabo said. "I figured, 'Why not start making men's jewelry in platinum?' " Jay-Z helped spread the platinum gospel throughout the rap world with lyrics like, "Baby, I don't play/ All my jewelry is light gray."
Marvet Britto, who runs the Britto Agency, a public-relations company for sports and entertainment figures, said Mr. Arabo was popular with celebrities because he provides them with a kind of special attention rare among diamond district merchants. "Jacob delivers jewelry to you, he lends pieces, he custom makes for you," Ms. Britto said. Still, hip-hop taste is capricious, she noted, recalling how five years ago another diamond district jeweler was on every rapper's lips. "Jacob's jewelry is the trend now, like Bentleys," she said.
On a recent afternoon, Mr. Arabo had a delicate problem: deciding which of his high-profile clients would get the original Swiss-movement timepiece he had designed, its thick platinum band so chock-full of diamonds the watch weighed more than a pound. "I have a couple of buyers for this, but I haven't decided who to give it to," he said. "Busta Rhymes wants it very bad, but I don't want to give it to him. Why? Because when he goes onstage he bangs everything around. He breaks a lot of jewelry, and this is such a delicate watch, I have to sell it to the man who's just going to wear it when he goes out."
One possibility is Mr. Marbury, the N.B.A. star, who has became one of Mr. Arabo's best customers. "I've been coming the whole summer," Mr. Marbury said during a recent visit. "I got my fiancee's ring, a bracelet, necklace, two or three earrings. I've spent, like, $1 million with him." On Thursday, Mr. Marbury was examining a pinky ring Mr. Arabo was designing, featuring a 22-carat princess-cut center stone. Mr. Arabo carefully unwrapped the giant specimen — cut, like all Mr. Arabo's diamonds, in Israel — and set it on his desk to sparkle.
"It's unbelievable if I tell you some of the things I've made here," Mr. Arabo said, smiling. "Diamond-and-platinum belly chains. Diamond toe rings. Diamond anklets. For Usher, I made a diamond handcuff, with over 100 carats of invisibly set diamonds." Mr. Arabo added that he was currently working on his most unusual design: a platinum and diamond eye patch for Slick Rick.
"As soon as I can afford it," the rapper confirmed over the phone.