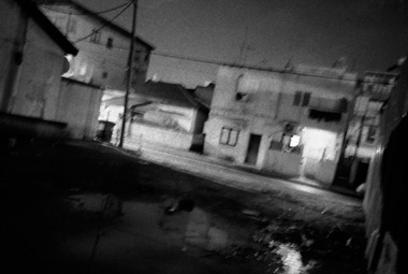 "See how it is now?" Ilan Benshoshan said. "Since all the assassinations started, every young mob guy goes everywhere with two bodyguards."
We were just off Rehov Etzel, the main avenue of Tel Aviv's notorious slum, Shchunat Hatikvah, inching our rented Mazda down a narrow lane to the entrance of a secret loansharking office run by Yossi, one of Ilan's childhood friends. A late-model SUV was parked out front, and from the front seat, two granite-jawed recent IDF vets in sports jackets—Yossi's security detail—locked eyes with us.
The son of Moroccan and Yemenite Jewish immigrants, Ilan grew up on the streets of Shchunat Hatikvah (literally "the Quarter of Hope"), long a breeding ground for Israel's toughest mob bosses, bullet-scarred loansharks, drug-dealers, and junkies. And though he has lived in New York for over a decade, many of Ilan's childhood friends stayed in Tel Aviv, rising through the criminal hierarchy to positions of power in the rackets. Ilan himself scrapped his way out of the hood, becoming an expert kickboxer. For a week now, he has been acting as my translator, driver, and hypercaffeinated guide to the deadly precincts of Israel's underworld, often invisible to outsider eyes.
—continue reading the five-part Tablet series: Holy Land Gangland​