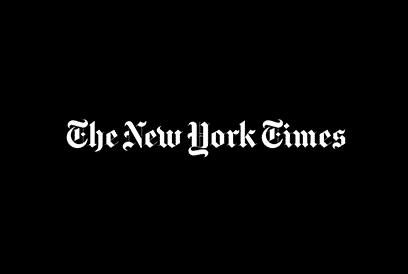 Jay-Z Puts a Cap on Cristal
HIP-HOP made Cristal a household name. Can it also unmake it?
Since the rapper Jay-Z called for a boycott of the Champagne after its maker seemed to sniff at its popularity with rap stars, some in the music, night life and beverage industries are predicting a long-term flattening of the $300-a-bottle bubbly.
The first evidence of any effect the boycott might have come Tuesday night in Los Angeles at the BET Awards, which drew an A-list of African-American entertainers like Kanye West, Sean Combs, Mary J. Blige, Prince and Jamie Foxx. But something was missing.
"You normally see Cristal around these festive events, and it was noticeably absent this year," said Marvet Britto, the head of a New York public relations and brand strategy company specializing in the African-American market. "If you saw Champagne on a table, it was Dom Pérignon and Veuve Clicquot." Ms. Britto said this was in stark contrast to last year's MTV Music Awards in Miami, where "you saw people walking the red carpet with Cristal like a badge of honor."
"That's Jay-Z's influence as a tastemaker," she added. "He's the E. F. Hutton of hip-hop."
And what exactly did this E. F. Hutton say about Cristal, whose name he once liberally dropped into his songs as a symbol of the plush life? Two weeks ago, the rapper announced that Cristal would no longer be served at his chain of 40/40 nightclubs, and he called for a consumer boycott. He was reacting to a quotation by Frédéric Rouzaud, the president of Champagne Louis Roederer (maker of Cristal) in The Economist magazine.
Asked by an interviewer if the association with rap's bling-bling set could hurt the brand, Mr. Rouzaud was quoted as saying: "That's a good question, but what can we do? We can't forbid people from buying it." (Mr. Rouzaud later issued a statement saying that the company had "the utmost regard for, and interest in, all forms of art and culture.")
In a phone interview last week, Jay-Z, whose real name is Shawn Carter, said he didn't appreciate the tone of Mr. Rouzaud's initial remarks. "Surely he meant to say, 'Thank you,' right?" Mr. Carter said, referring to the free publicity his and other rappers' music and videos have given the brand over the years. "Anything but a 'Thank you' is racist."
MR. CARTER had also vowed to expunge references to Cristal from his songs at a concert at Radio City Music Hall last Sunday that marked the 10th anniversary of his first album, "Reasonable Doubt." He did so in some songs, but in others — perhaps because it's harder to come up with rhymes for Dom Pérignon — he left the mention of the brand.
"When I was conscious, I could change them," he said by way of explanation. "When I perform sometimes I go in so far. That's where you're supposed to really operate the whole time, on an unconscious level."
Mr. Carter, who once famously rapped, "I'm not a businessman; I'm a business, man," was ranked at No. 16 in Fortune magazine's "40 Under 40" list in 2004 with a net worth of $286 million. Largely retired as a performer, he keeps busy as president of Def Jam records and as a part-owner of the New Jersey Nets basketball team. He is keenly aware of the power of music to build brands. The materialistic mid-90's school of rap he championed, along with Notorious B.I.G. and others, was a beat-heavy version of the Robb Report, full of references to luxury products. Of his then-favorite Champagne, he rapped in 1996:
"I keep it realer than most,
I know you're feelin' it
Cristal on ice, I like to toast,
I keep on spillin' it."
"Every beverage company would like to attract more African-Americans to their brand," said Gary Reagan, an author and a beverage expert who runs ArdentSpirits.com. "If one beverage company has turned off a prominent African-American, I would imagine that will not make the company particularly happy." (Maison Marques & Domaines, the American importer of Cristal, did not respond to requests for comment.)
Other corporations that have experienced a strained relationship with African-American consumers have paid a price. In 1993, after an executive of Timberland, whose boots were popular with urban youths, said in an interview with The New York Times that the majority of its customers were not hip-hop fans but "honest working people," the company was forced into aggressive damage control.
The fashion designer Tommy Hilfiger undertook an image adjustment campaign in 1996, after rumors spread that he did not want young blacks or Asians wearing his preppy clothing. Though the rumors were unfounded, Mr. Hilfiger responded with a marked outreach, and now has leading rap stars as models and licensing partners.
In Cristal's case, Ms. Britto and others spoke of the effect that this boycott may have beyond the hip-hop scene. "African-Americans are responsible for so much of the adoptive, contagious behavior patterns that spread globally," Ms. Britto said. "We're the igniters of trends and brand acceleration, or in the case of Cristal, brand deceleration."
Several nightclub owners and managers, however, said they were not certain whether the boycott would spread beyond a handful of millionaire musicians, athletes and movie stars. "I think I've noticed a slight drop-off in Cristal in the club," said Noel Ashman, the owner of the Manhattan celebrity haunt Plumm, where Cristal served at a table is $550 a bottle. "You have to recognize how deeply respected Jay-Z is, so his position definitely will have an effect."
But because Cristal is produced in very small quantities and only in vintage years (1999 is the latest), the bad publicity may have little overall effect on sales; plenty of drinkers are more attracted by its 98-point ratings from wine critics than by its mention in rap songs.
Cristal accounts for a tiny drop in the American market for Champagne. Its maker, Louis Roederer, ranked eighth among imports of Champagne houses to the United States in 2004, according to Frank Walters, research director at M. Shanken Communications, which publishes Wine Spectator magazine. Roederer had 3 percent of the import market, behind Moët & Chandon, with 41 percent, and Veuve Clicquot, with 20 percent.
And Mr. Walters said less than 20 percent of Roederer's sales were for its Cristal bottling, its top-of-the line cuvée, which the house says was first created in 1876 for Czar Alexander II.
Precisely because of its scarcity, with a price to match, Cristal has enjoyed its cachet with rappers. "Hip-hop has always been an aspirational lifestyle," said June Ambrose, a fashion stylist who has worked with Mariah Carey, Jay-Z and Ms. Blige. "In the beginning, the goal was just, 'Give me the most expensive watch, the most expensive car, the most expensive bottle of Champagne.' "
In hip-hop's formative years, rappers like the Cold Crush Brothers, Melle Mel and the Sugarhill Gang dropped names like Rolex, Cadillac and Moët & Chandon. Club patrons would often fill an empty Moët bottle from the bathroom sink to impress fellow partygoers. Twenty-five years later, multimillionaire rappers and their acolytes no longer have to play-act. The car of choice is now the $300,000 Mercedes-Benz Maybach, the watch is a diamond-encrusted Audemars Piguet and Moët (which can be had for under $100 in many clubs in New York and Los Angeles) has been way outpaced by Cristal, typically the top-dollar bottle in any nightspot.
Mr. Reagan said he expected that other prominent Champagne producers "will be tempted to woo Jay-Z to their brand."
But Jay-Z said he has not yet been approached by Cristal's competitors. "I'm not championing a specific brand," he said. "I'm experimenting with a lot of rosés now. I've always loved Dom P. rosé, but Krug rosé is also excellent right now."
"I hope they're cool with us drinking it," he added. "I would hate to have to go through this again."
Message in a Bottle
How has Jay-Z loved Cristal? Here are some song lyrics that give an idea.
"Fiesta"
After the show it's the after party then
After the party it's the hotel lobby and
After the Belvee then it's probably Cris'
And after the original it's probably this (Fiesta)
Yes ma, Bed-Stuy, Fiesta
"In My Lifetime" (Remix)
All chicks is hollerin bout chica, the whole city's buzzin
wasn't checkin for me a dozen or so, months ago
Now I'm all they know, I'm a person
Lettin the Cristals breathe at the Barnacle Bar
Under my sleeve, vernacular, 50 G's
I'm talkin big cheese, you gotta be down to dig these, uhh
"I Just Wanna Love You (Give It to Me)"
You wanna see how far I'ma go
How, much I'ma spend but you already know
Zip, zero, stingy with dinero
Might buy you Cris', but that about it
Might light your wrist, but that about it